The client's brief indicated a garden as extension of the house. A place to welcome friends and enjoy al fresco dining but also to relax after a day at work. In order to achieve the goal, the whole area has been subdivided into three terraces separated by changes of levels.
The garden is separated from the neighbours on both side by a cor-ten steel fence arranged to form a double grid. The other sides are separated by a shuttered concrete wall.
I designed three pools of water to give a quiet and natural vivacity to the whole garden. to emphasize the sound of the water I channeled it through a series of small copper pipes.
Each terrace has its own different purpose. The closest one to the house is for entertaining. The second one is suitable for midday or evening meal. The third terrace, more enclosed, backed by walls, trees and fences, is the ideal place for reading and relaxation.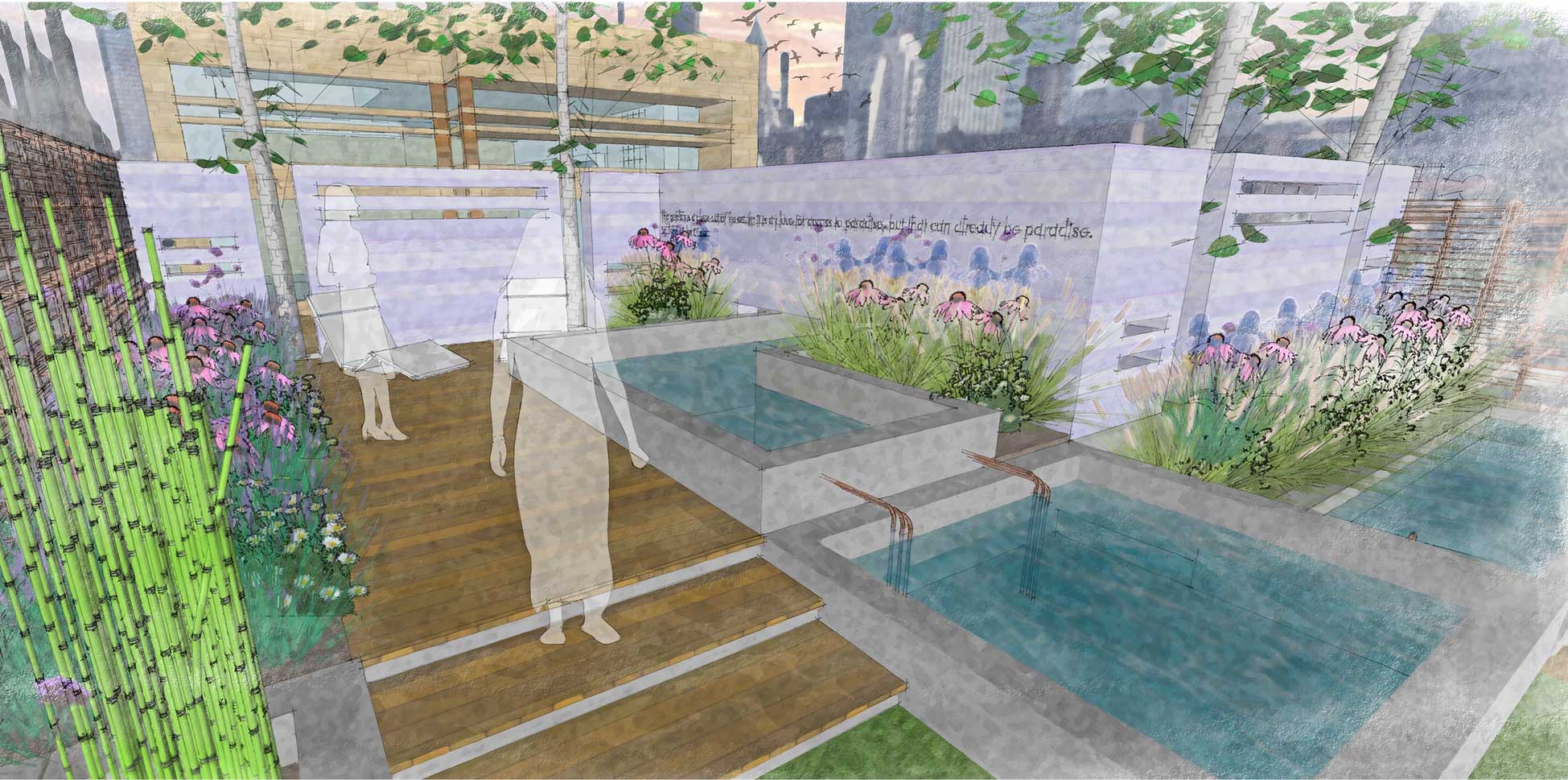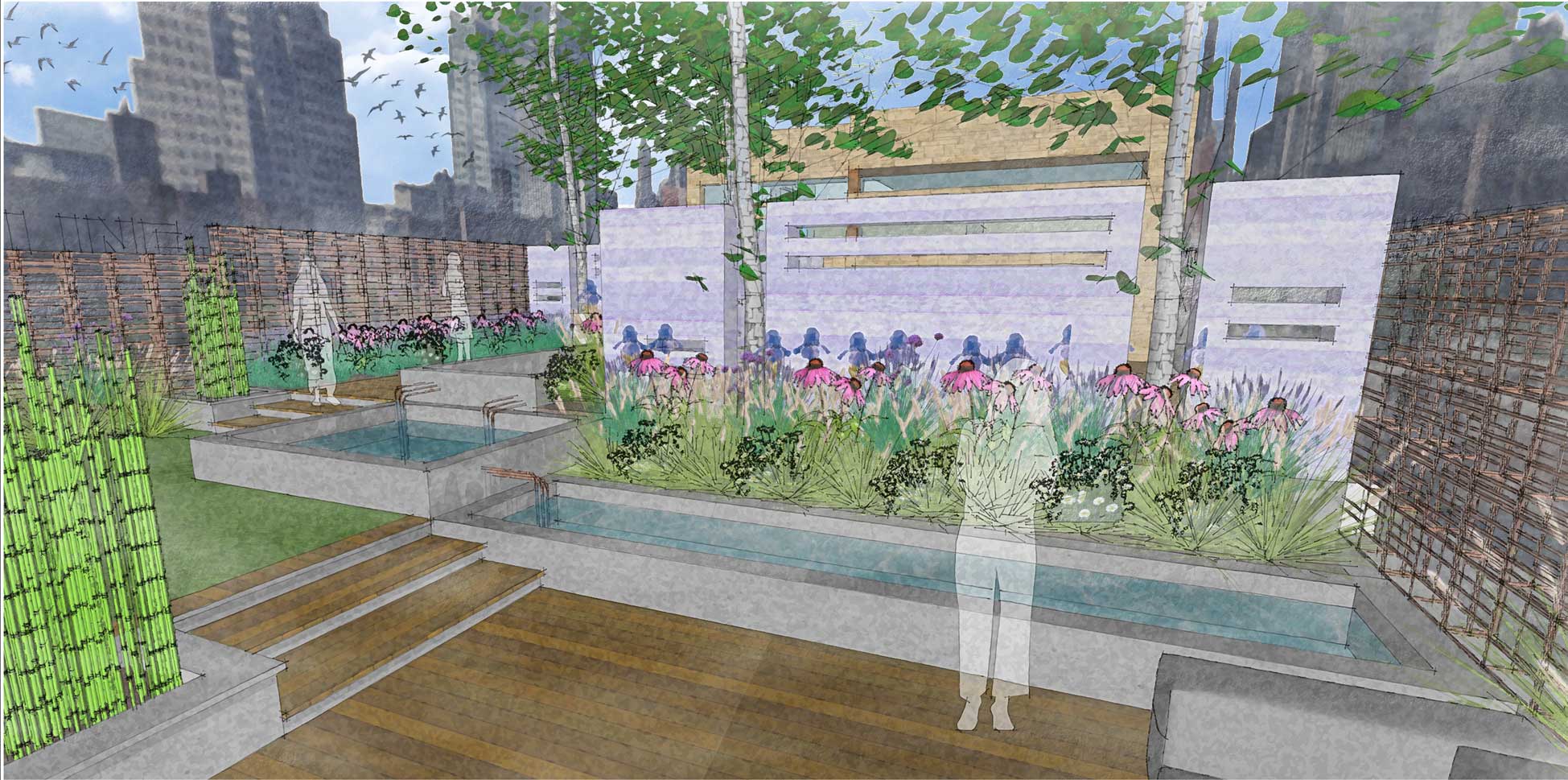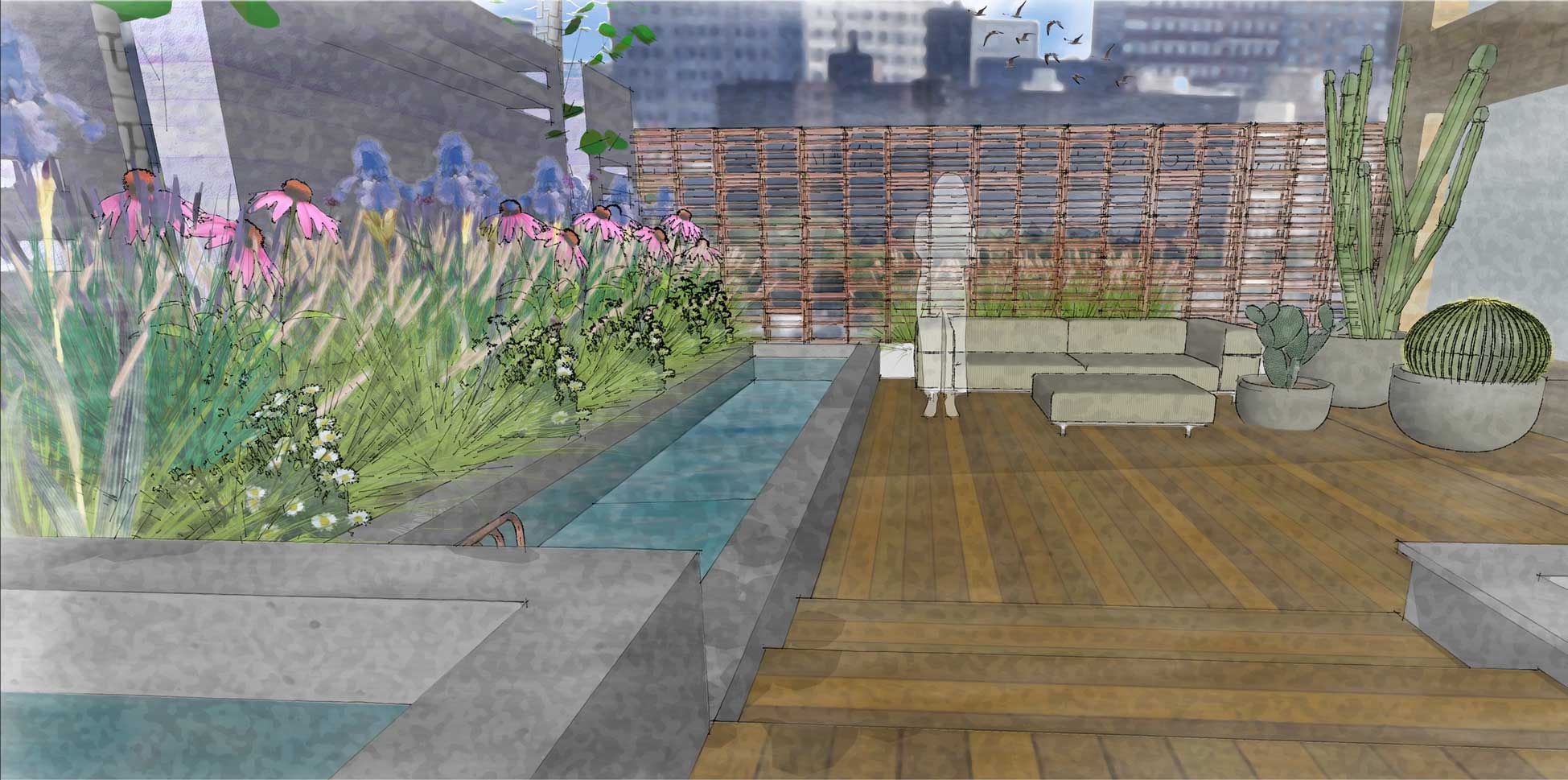 7-The-garden-from-the-house