The project was a private garden (about 3,000 sqm) located in the center of a lateral "caldera" of the volcanic Lake of Bracciano. Temperatures are extremely hot in summer and severely cold in winter.
The client desired the following features: a belvedere to contemplate the lake, an orchard, a vegetable garden, an olive grove for the family production of oil, one or more mixed border.
The whole project revolves around the creation of a long timber pergola that divides the garden into various areas. Besides the pergola adds a vertical dimension to the garden and provides the support for many varieties of wisterias and ancient roses loved by the owners. The vegetable garden is organized in large squares, easy to cultivate, which give the space a simple formal layout.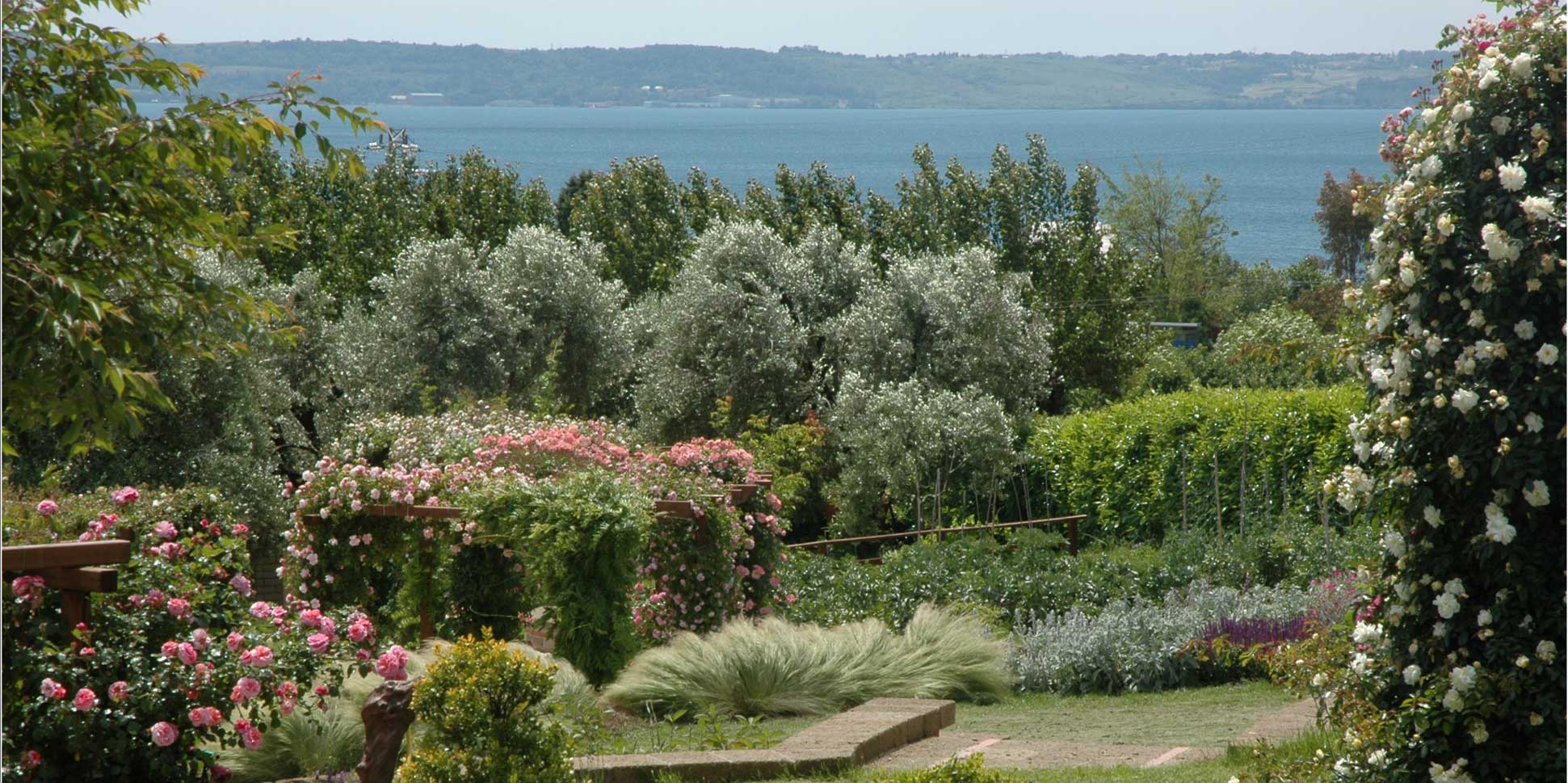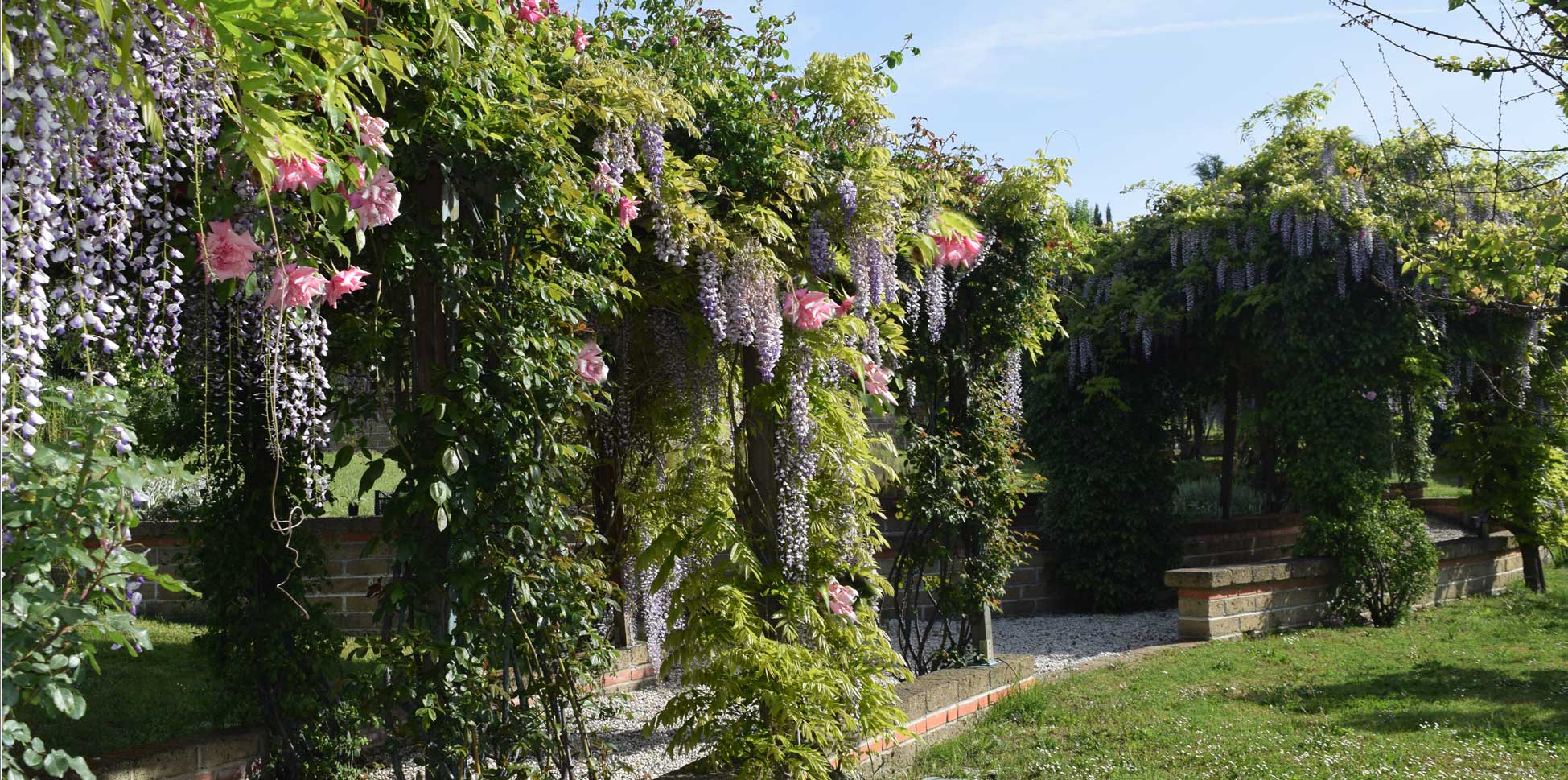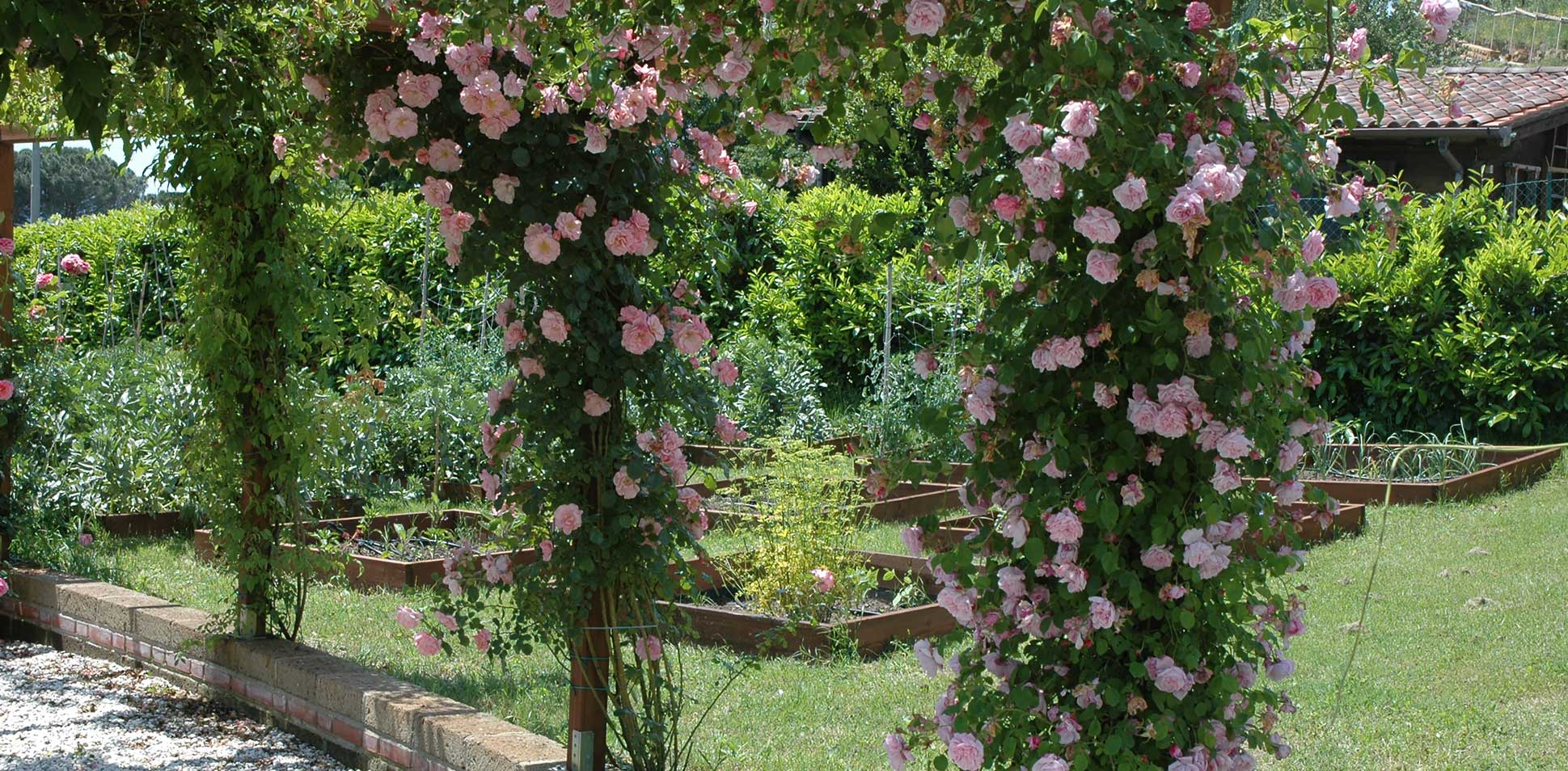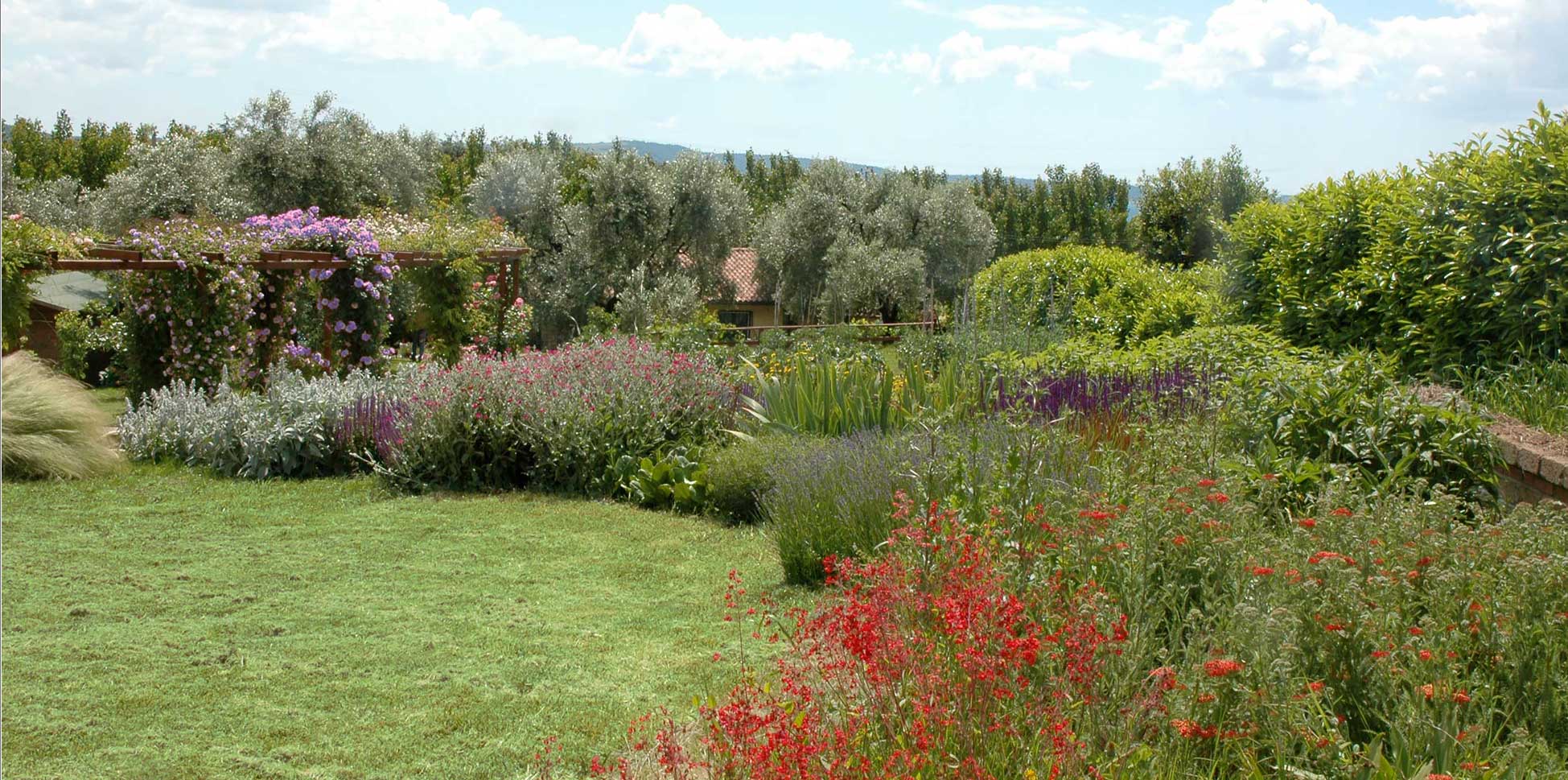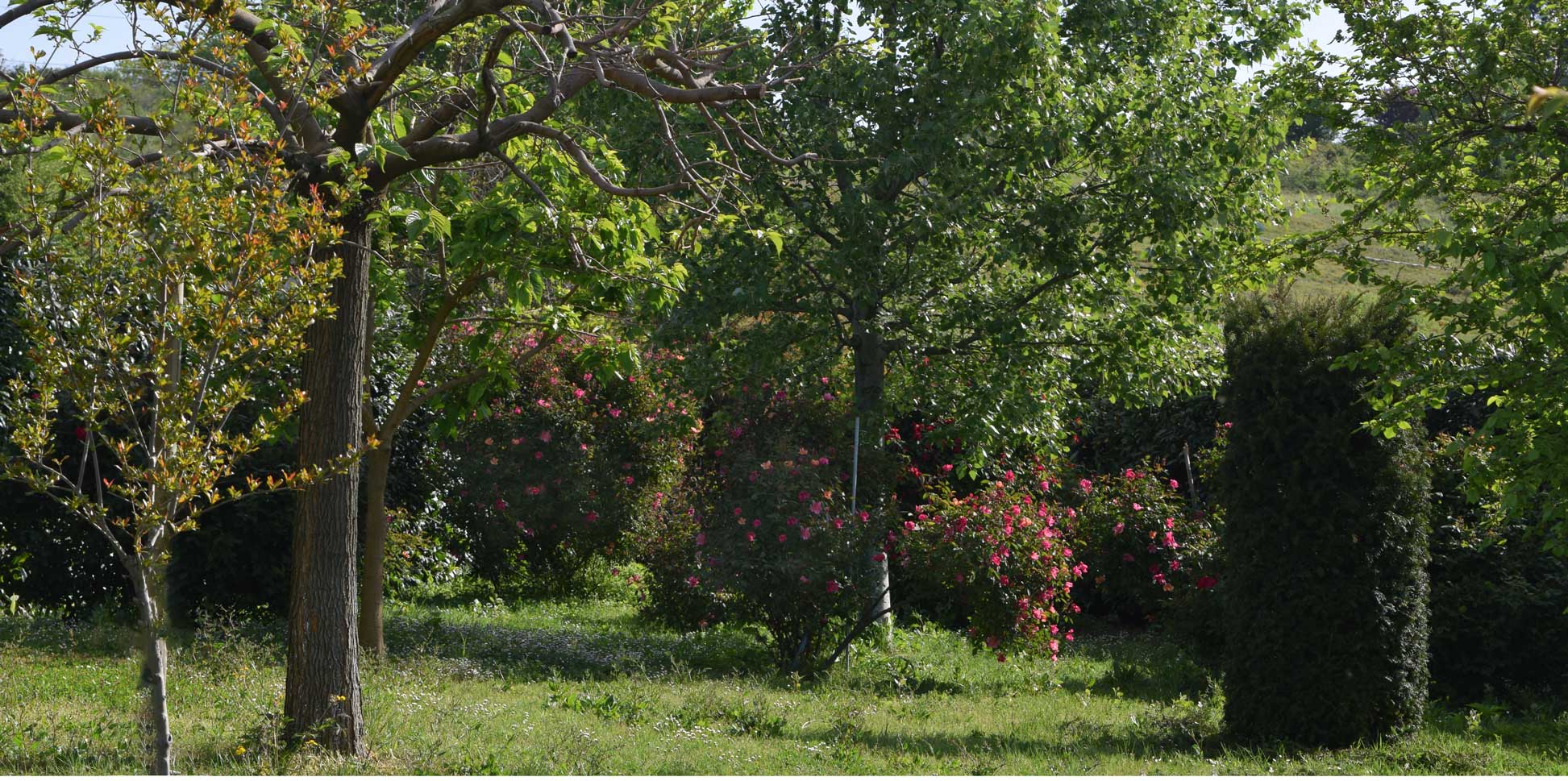 2-View-of-the-Lake-of-Bracciano-from-the-Belvedere
4-View-of-the-Vegetable-Garden